5 Must-Have Big LEGO Sets
Big LEGO sets
Ever since I ventured into the wonderful world of adult LEGO, I have invested a lot of time and energy in a lot of LEGO sets, my latest buy being the New York City buildings set which I got last month. However, I have been noticing that I always go for sets with a smaller number of pieces, and it does get a bit boring after a while. I think the time has come for me to now get a taste of big LEGO sets, and I think I will begin with the Harry Potter Castle as my first ever big buy.
Why choose large LEGO sets for adults?
Ever since we were introduced to the magical LEGO bricks in our childhood, most of us have been enamoured by these sets and what they can do. LEGO is not an ordinary toy, it is a way to live by with many LEGO fans. Which is why it continues to stay with ardent fans all through their lives in one way or another. But it is better for you to indulge in huge LEGO sets once you're used to constructing and reconstructing smaller LEGO sets with the help of a manual.
With the invention of LEGO bricks, people all over the world have started taking more interest in this world-renowned 'toy'. The first LEGO sets consisted of no more than around 100 pieces back in 1958. Today, the biggest LEGO set, LEGO Star Wars UCS Millenium Falcon, consists of around 7,500 pieces!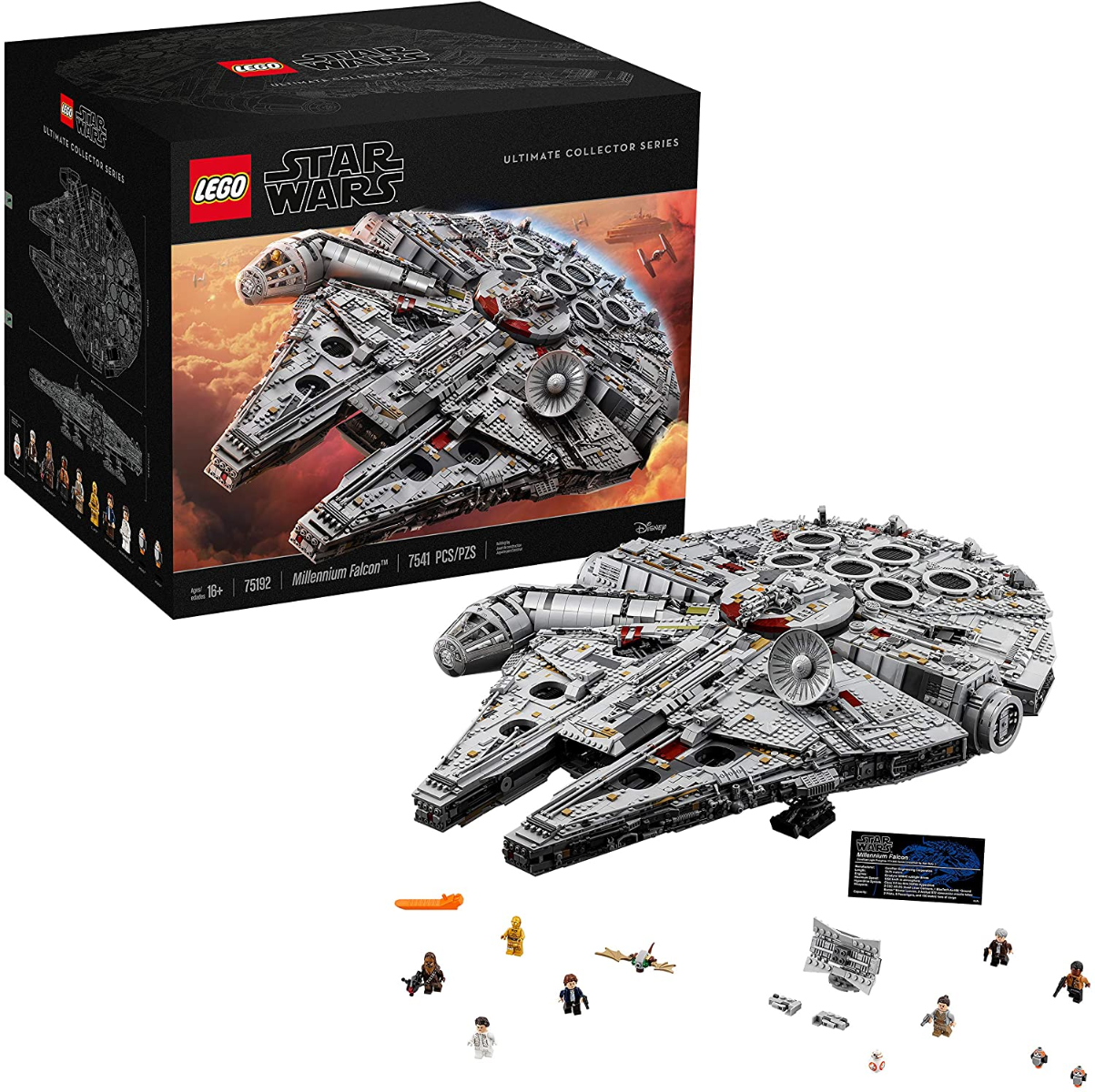 Source:https://www.amazon.com/LEGO-Ultimate-Millennium-Falcon-Building/dp/B075SDMMMV
How can you get cheap big sets?
I will be very straight forward with you in this respect. These bricks do not come cheap. But despair not, as all is not lost. Just a couple of weeks ago I stumbled upon this online website Vonado.com and got myself an amazing Harry Potter Castle for just around US$799.99, apart from coming across a few other very good deals on bricks.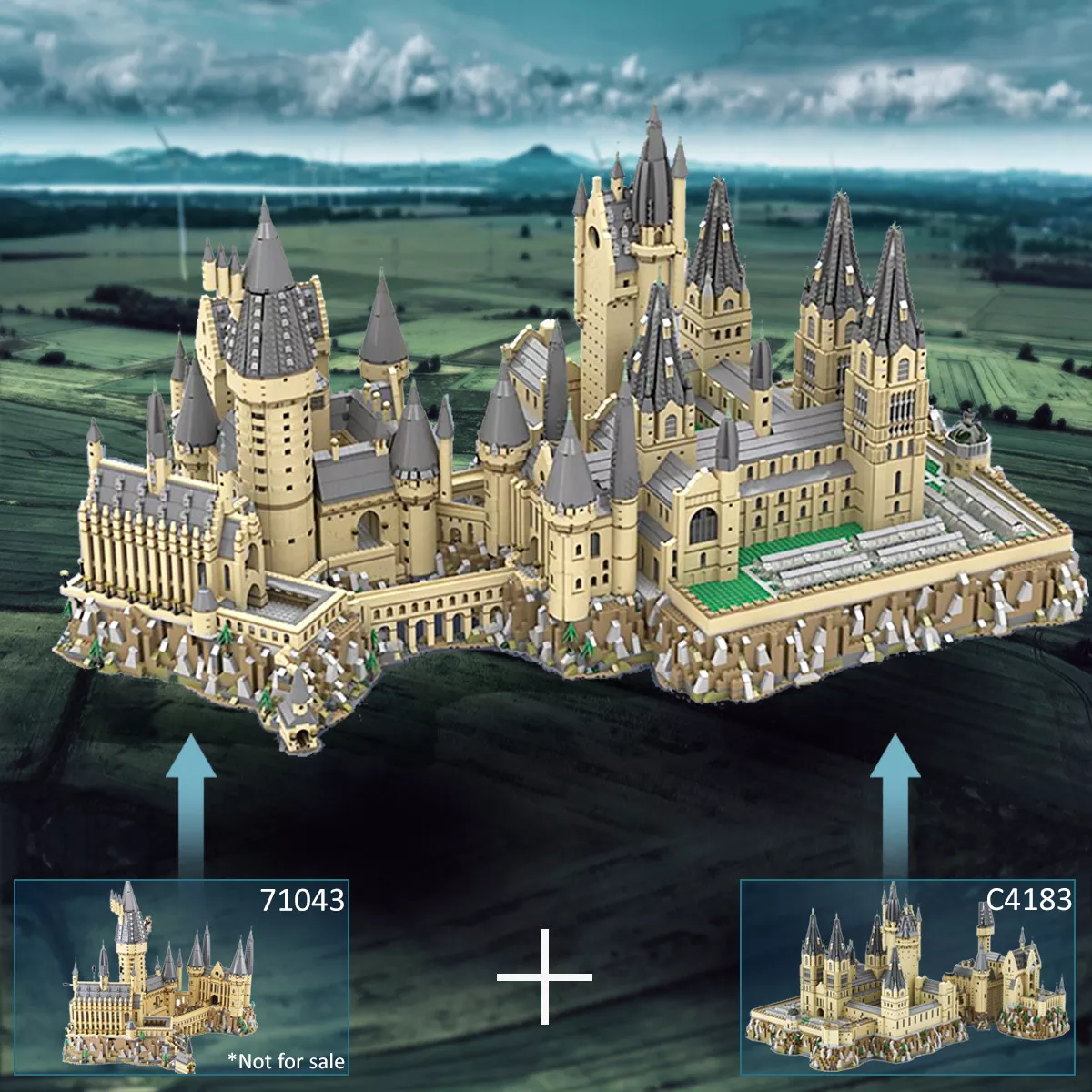 As I mentioned above, this was the set that initiated my love for large brick sets for adults. And I think any Harry Potter fan would like to take a look at what it offers. You will find all of the things that you have liked about Hogwarts in it. The long corridors, the classrooms, the great Hall, the shifting staircases and other famous rooms from the Harry Potter series. It comes with 19,306 good quality bricks, with the dimensions of 130.6 x 93.7 x 62.8 inches. So as you can see, this is a pretty large set.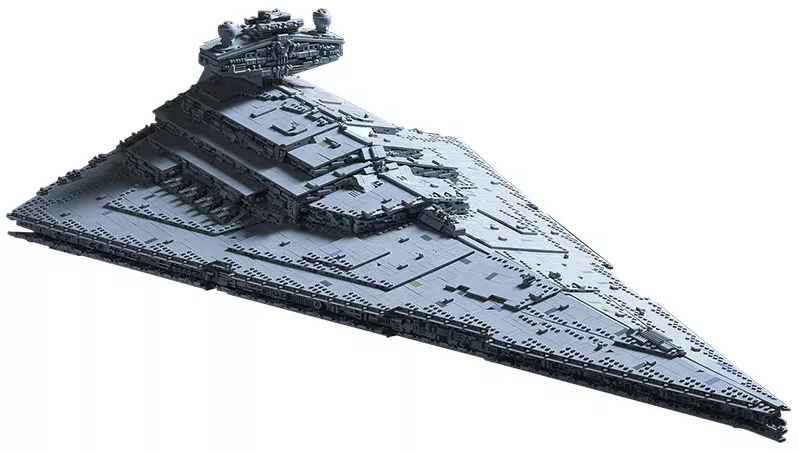 Another set that you could perhaps check out is the Imperial Star Destroyer Monarch, which you can get for as low as US$563.36 at Vonado.com. And you will get value for your money. It consists of 11,348 bricks and comes in the dimensions of 118x71x39 inches. It captures the complete build of the starship, which is Darth Vader's personal vessel, in all its glory. So if you loved the opening scenes of Star Wars: A New Hope, you might be interested in taking a look at this set. It also includes two imperial minifigures, an imperial officer and a crew member.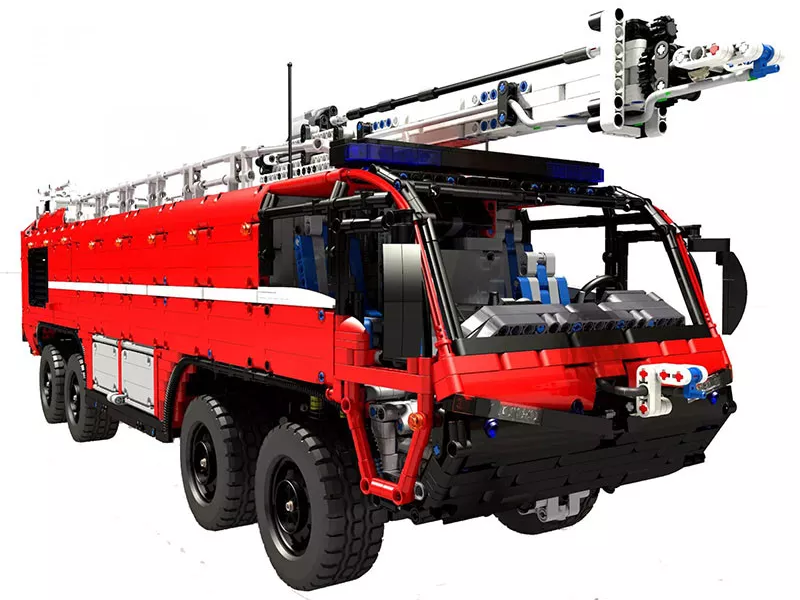 One very interesting set would be the Airport Crash Tender which you can get for US$680.81. These sets consist of 7177 good quality bricks and a step-by-step instruction manual. Anyone who is a fan of airport crash tenders knows that these firefighting machines are extremely powerful and carry large capacities of water and fire fighting foam within them. This vonado bricks set comes with a fully remote-controlled emergency light system. It also has an extinguisher arm which gets converted into extinguisher cannons.
So getting yourself some cheap big sets should not be too difficult. You will just have to look for them and know your options.
What are the best large LEGO sets for adults?
LEGO sets have undergone a metamorphosis in the last 70 years or so. LEGO has really evolved as far as color and size of the bricks is concerned and also the shape of the bricks.
Of course, this is now much better with the introduction of huge LEGO sets that are available in all shapes and sizes. I have compiled a list of my all-time favourite big LEGO sets. Go on, dive in!
1.LEGO Ghostbusters Firehouse Headquarters
So who remembers the iconic firehouse Ghostbusters HQ from their childhood and wants to be able to recreate one of their favourite places with the help of LEGO bricks?
A little challenging for a first time LEGO user, this set boasts of the memorable red-bricked building with mini-figures of your favourite characters including all the four ghostbusters along with Peter's neighbours and the receptionist. They're all there in this LEGO set. You will also find the zombie driver and the library ghost in there.
It contains 4,634 pieces and is available for around US$349.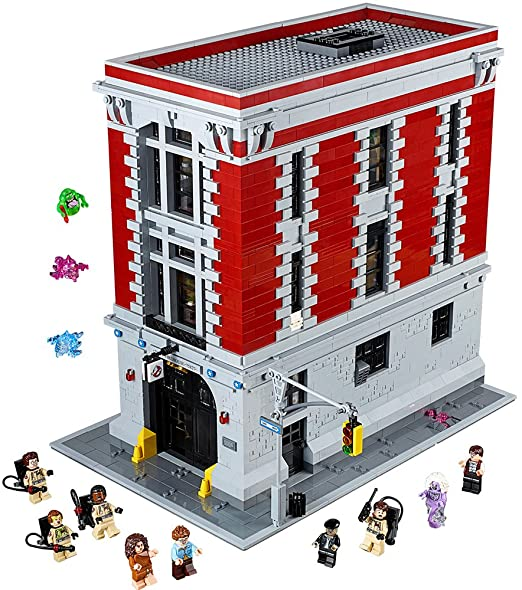 Source: https://www.amazon.com/LEGO-Ghostbusters-75827-Firehouse-Headquarters/dp/B01A2PMXXO
2.LEGO Tower Bridge
I have always loved the London Tower Bridge and I think that this LEGO set could be a pretty decent option for an ardent LEGO fan.
The bridge comes in the dimensions of 40 x 17 inches which means that it will take some serious space wherever you are planning to put it on display. It comes with some vehicles, including various cars and London's iconic red double-decker buses, a black taxi and a yellow truck.
You can get the LEGO Tower Bridge for around US$239.99.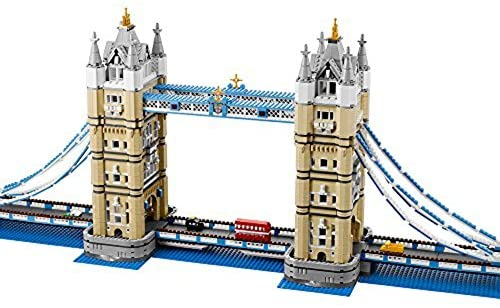 Source: https://www.amazon.com/LEGO-6038577-Tower-Bridge-10214/dp/B003Q6BQOY
3.LEGO Creator: Roller Coaster set
If you like going to amusement parks, especially the ever-popular roller coaster, then you might want to consider this LEGO set.
The roller coaster set comes in the dimensions of 20 x 34 x 16 inches and contains a chain-lift roller coaster complete with two trains, consisting of three train cars each.
It consists of 4123 pieces and you can get it for US$379.99 at some stores online.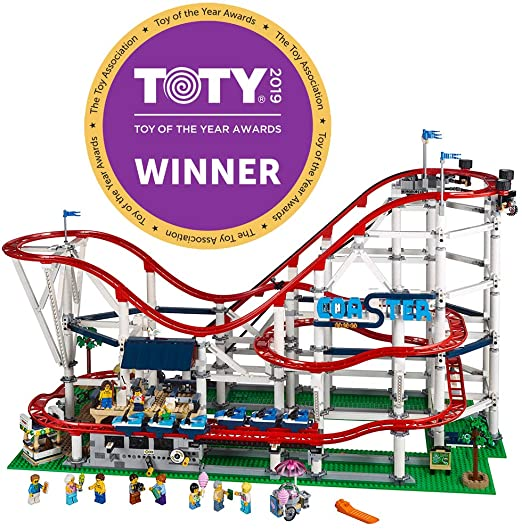 Source: https://www.amazon.com/LEGO-6213412-Roller-Coaster-Building/dp/B07D69M13J
4.LEGO Disney Castle
I think that any list of big LEGO sets for adults feels a bit incomplete without the LEGO Disney Castle.
This set consists of the Cinderalla Castle that you can see while you enter the Walk Disney World Resort, and of course, at the beginning of every Disney movie ever made. You will also get mini-figures of Mickey Mouse, Minnie Mouse, Donald Duck and Tinkerbell among other all-time favourite Disney characters.
The set comes with 4043 pieces and you can get it for US$349.99 from the LEGO store.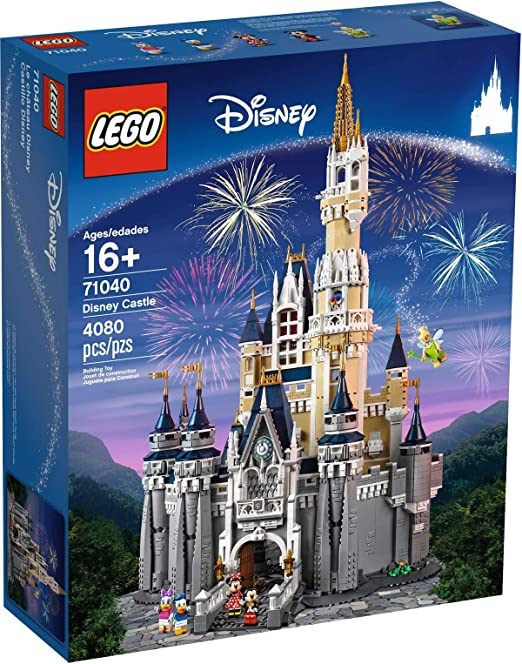 Source: https://www.amazon.com/LEGO-71040-Disney-Castle/dp/B01KAGVBN8
Where do you get big LEGO sets for adults
You can easily get huge LEGO sets from the LEGO store or Amazon. If you are into cheap big LEGO sets then you should check websites known for selling LEGO bricks in bulk. But these are better left for fans who have been exposed to LEGO for some time, as just getting a bag full of LEGO bricks will not make much sense for people who have just started taking an interest in LEGO. Usually, people who are new to LEGO need detailed manuals to help them navigate.
What is the impact of huge LEGO sets on your life?
You don't have to be a child to take an interest in LEGO. You can literally be of any age. In fact, some of the most popular LEGO fans are adults. It could be ultimately relaxing for anyone after a long day at work, to indulge in the wonderful world of LEGO. However, just like any hobby, it does have an addictive quality to it, so you need to beware. You don't want to be spending too much money investing in these bricks without knowing what you intend to do with them.
Summary
LEGO bricks bring joy to so many people every day. If you are a fan of LEGO and think that the time has now come to invest in big LEGO sets then maybe you could consider one of the sets I have mentioned above. You can easily find them at your local websites or your local LEGO store. You can get the whole sets from LEGO, which is recommended for first time users, or bricks from sites like bricklink.com if you are an expert.
So go on, get the biggest LEGO set for yourself!