MOC-35343 B1 Battle Droid
Part count = 319 bricks, 93 lotsDimensions: 13.6 x 8 x 28 cmWeight: 0.15 kg
Wish List
Delivery>>

Global Express Shipping
Fast refund

>>

100% Money Back Guarantee




Contact us

>>

[email protected]
IMPORTANT: Support 2bricksofficial - the designer of this MOC set from here: https://bit.ly/2YjBvCS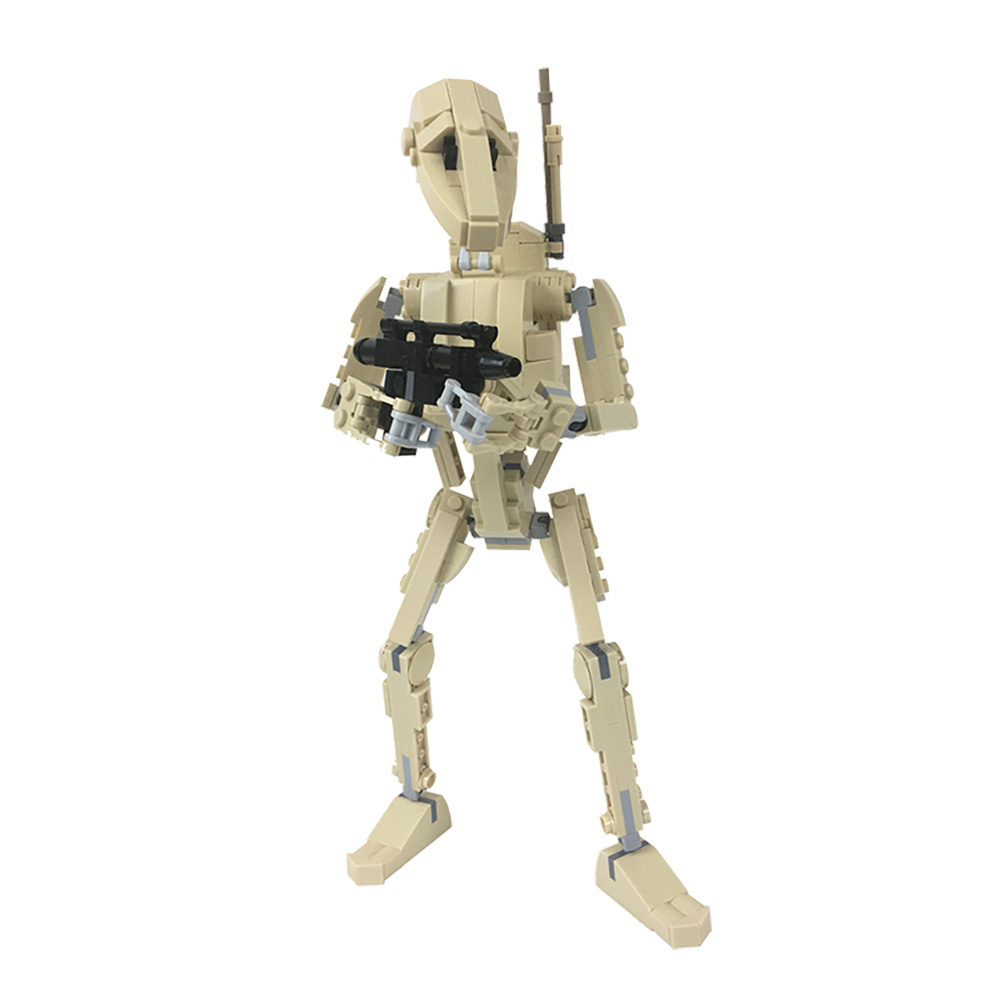 This Kit Contains:
319 PCS good quality bricks
Product volume:
8x13.6x28cm
PRODUCT DESCRIPTIONS
Feature:
1. The design has high placeability, each main joint has a spherical joint, flexible fingers, a rotatable head and a neck that can be moved back and forth.
2. The robot can be placed in a "folded" state as we saw in "Phantom Threat", with removable packaging and shock waves.
3. You can customize parts with different colors to indicate different grades. Each B1 Battle Droid includes head, hands and feet, body parts, backpack and waist.
Description:
In the Clone Wars, the B1 Battle Droid is the main cute robot of the Federal Army. It is one of the most iconic sci-fi character designs in modern history. It is the infantry of the Trade Federation and later the Clone Wars. The main opponent of the Independent System Alliance. I sincerely hope you like the B1 Battle Droid we designed!