Part count = 2091 bricks, 331 lotsDimensions: 30 x 16 x 42 cmWeight: 1.54 kg
Wish List
Delivery>>

Global Express Free Shipping
Fast refund

>>

100% Money Back Guarantee




Contact us

>>

[email protected]
IMPORTANT: Support nobsta - the designer of this MOC set from here: https://bit.ly/2YjBvCS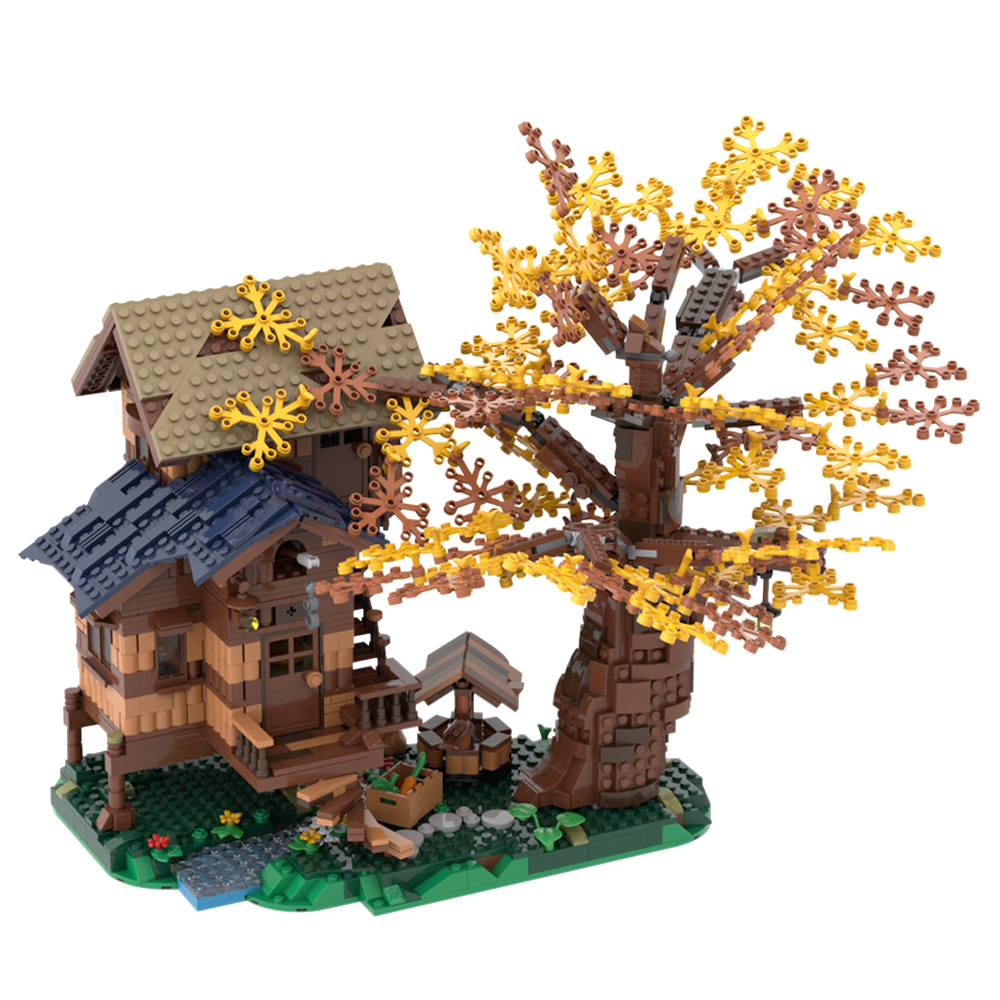 This Kit Contains:
2091 PCS good quality bricks
Product volume:
30x16x42cm
PRODUCT DESCRIPTIONS
Feature:
1.The cabin size is more than 16 inches (42cm) high, 6 inches (16cm) wide, and 11 inches (30cm) deep.
2.The hut consists of two floors.There are small balcony,living room,bedroom,small river,small garden and old tree and so on.
3.Hurry up and build your own cabin! By completing the construction of this cabin, you can enhance your hand-eye coordination, imagination and creativity.

Description:
The hut consists of two floors. The base floor has a small balcony and parts of the surrounding wall can be opened to get a better look to the inside. However, one can also remove the second floor or the roof to get access to the room or the attic with a small crane. The attic itself can be removed, too. The second floor contains a mixture of living room and bedroom. One can remove the roof of this stage, too.
The base was designed with a small river, which separates the hut and an old tree with a crooked trunk and a more irregular crown compared to the original model. And the leaves have been yellow.In addition a small well was placed next to the tree with a small garden.The simulation of Rural Hut scene so that you would not leave the house can also feel the beautiful landscape.