MOC-23510 Avengers Skyline Architecture
Part count = 600 bricks, 229 lotsDimensions: 35 x 72 x 15 cmWeight: 0.37 kg
Wish List
Delivery>>

Global Express Free Shipping
Fast refund

>>

100% Money Back Guarantee




Contact us

>>

[email protected]
IMPORTANT: Support MOMAtteo79 - the designer of this MOC set from here: https://bit.ly/2YjBvCS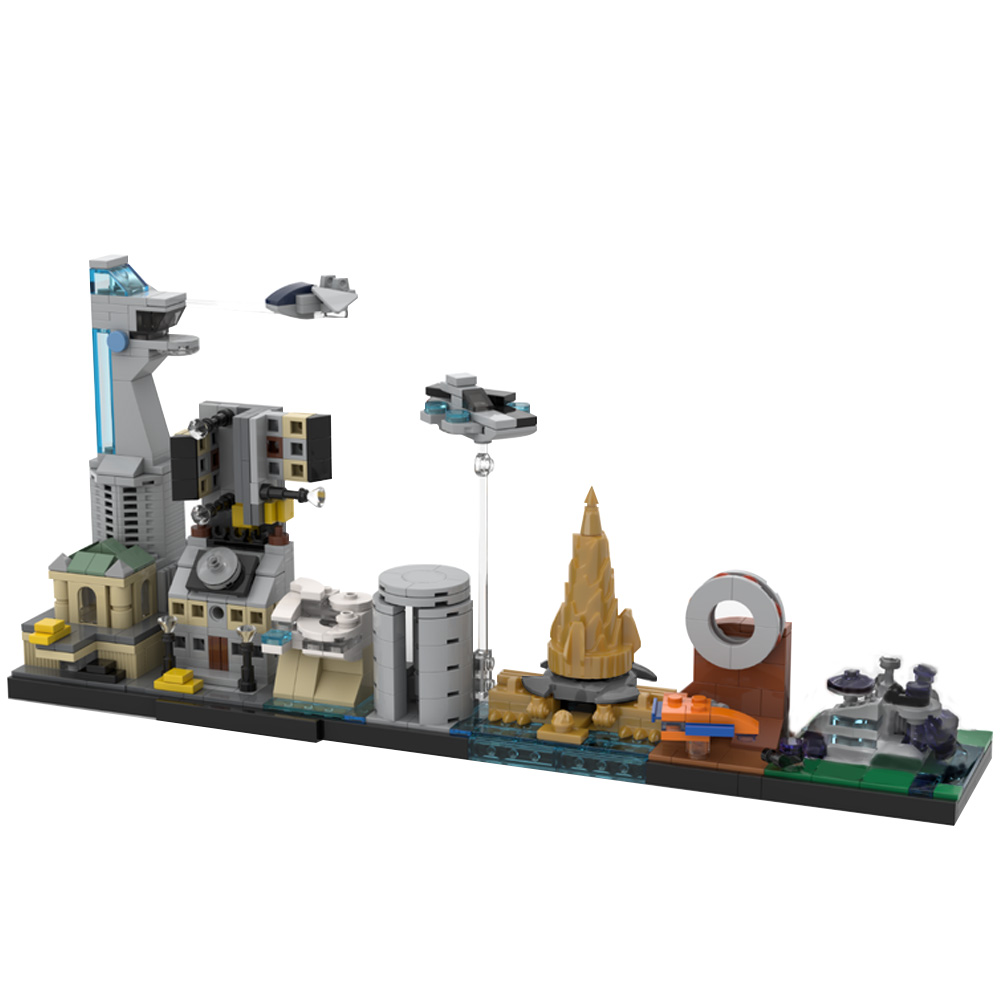 This Kit Contains:
600 PCS good quality bricks
Product volume:
35x72x15cm
PRODUCT DESCRIPTIONS
Feature:
1. The total number of construction parts is about 600pcs. Various buildings are arranged in an orderly manner, which looks very magnificent and highly restores the classic scenes of Marvel movies.
2. This building block toy includes Iron Man Private House, S.H.I.E.L.D., Thor and Rocky??s hometown-Asgard, New Avengers Base, Doctor Strange Time and Space Disorder and other buildings. These buildings are classics in Marvel movies. Scenes.

Description:
"Infinite Legend" is the first complete stage of the Marvel Cinematic Universe series of films, including three specific stages, namely the first stage: the assembly of the Avengers, the second stage: the opening of a new world and the third stage: the rise of the unknown hero. The design concept of this building is derived from the movie Marvel Universe-Infinite Legend. Under the energy dome, the most iconic buildings seen in the movie to recreate the fantastic universe of Avengers Tower, including the New York Sanctuary and the mansion of Iron Man Tony Stark.