MOC-14154 Subnautica Cyclops Submarine
Part count = 1552 bricks, 195 lotsDimensions: 46 x 14 x 14 cmWeight: 1.25 kg
Wish List
Delivery>>

Global Express Shipping
Fast refund

>>

100% Money Back Guarantee




Contact us

>>

[email protected]
IMPORTANT: Support TommyStyrvoky - the designer of this MOC set from here: https://bit.ly/2YjBvCS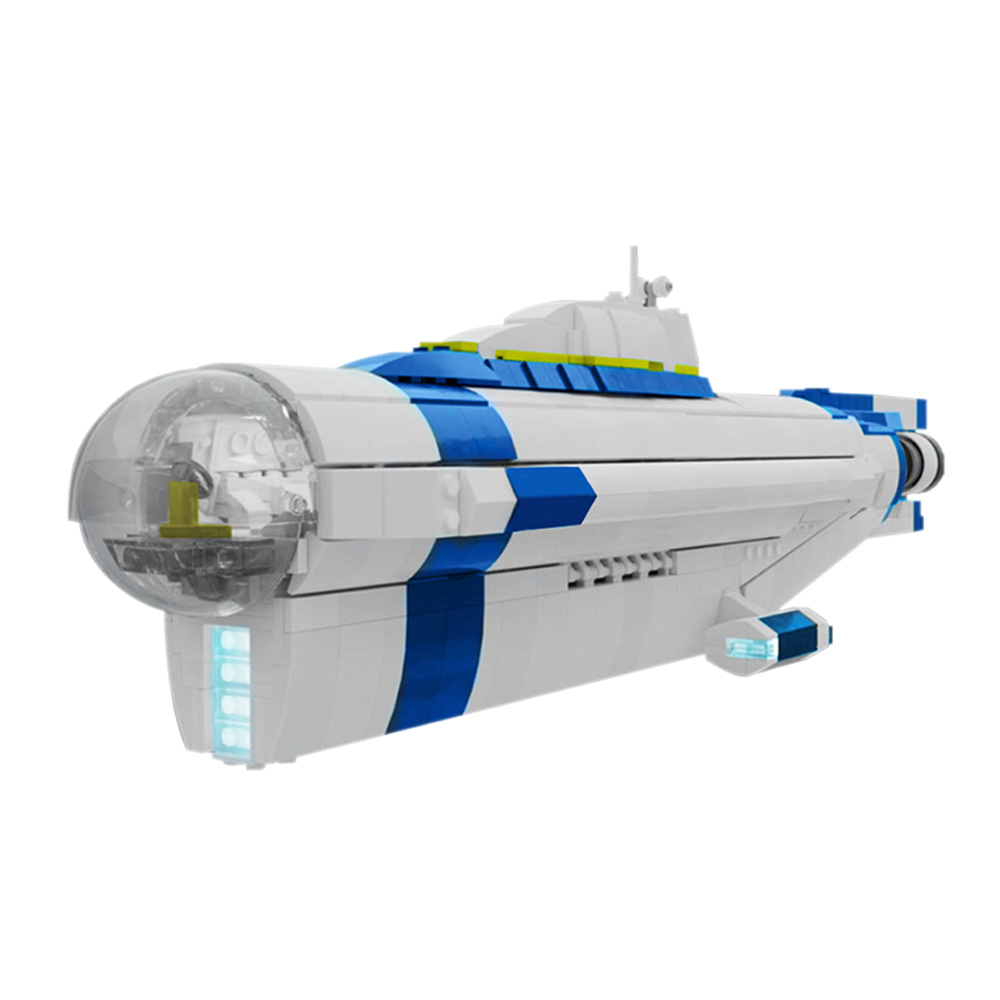 This Kit Contains:
1552 PCS good quality bricks
Product volume:
46x14x14cm
PRODUCT DESCRIPTIONS
Feature:
1. With a control room and landing bracket, the head cockpit can be opened and a mini people figure can sit in.
2. The hatch can be opened on both sides of the middle section of the abdomen, which can accommodate the attached small robot and small submarine.
3. The tail propeller can rotate.
4. The scale of the building block model of the Cyclops submarine is about 1/110.

Description:
The Cyclops is the most popular and reliable deep-sea submersible in the galaxy. The Cyclops is 54 meters long, 12 meters wide and 14 meters high. It is the largest vehicle currently available and can dive to a depth of 500 meters or a fully upgraded 1700 meters. The giant submarine has superb endurance. The scale of the building block model of the Cyclops submarine is about 1/110. The cyclops act as a crossroad between the seabed and the vehicle: the player can move around ly inside it, and only control it when they are close to the helm controller and "use" it. While controlling the helmet, the player can still move the viewpoint in a limited arc to look around.
The Cyclops took over the motion control and can move the submarine forward and backward, dive up and down, for ascent and descent, and turn left and right. It cannot "strike" sideways, nor can it lean forward or backward like Seamoth. Cyclops has three speed settings: "Slow", "Standard" and "Side". In addition to speed, each setting affects the amount of noise generated, which in turn affects the attention of hostile animals.