Update on 24th, Nov.
The shipping method of missing parts has been upgraded from regular airmail to standard shipping way.


Buying MOCs could be wonderful or terrible depending on your own preferences, but the overall quality has increased a lot in the past 2 years.
We know that "missing parts" was mentioned frequently on social media and now we need to make things more clear. We are taking all those problems carefully and seriously.
* We offer up to 6 months of free missing parts service.
* We offer up to three times free

missing parts service.
First of all, if you met the situation please contact Ivy as soon as possible to confirm the reasons and details to this email [email protected] The reason is complicated, some may be occurred because of the design, some may be the part list, some may be our warehouse's mistakes.
Secondly, if you find there are missing parts, pls send us the info about the missing parts. We will do our best to help you solve the problem.
If you know the Part ID, pls send it to us, so we can resend the missing parts to you faster.



If you don't know the LEGO number, pls circle the missing parts out in the instruction, write down the quantity, put all the screenshots into a file and send us the file.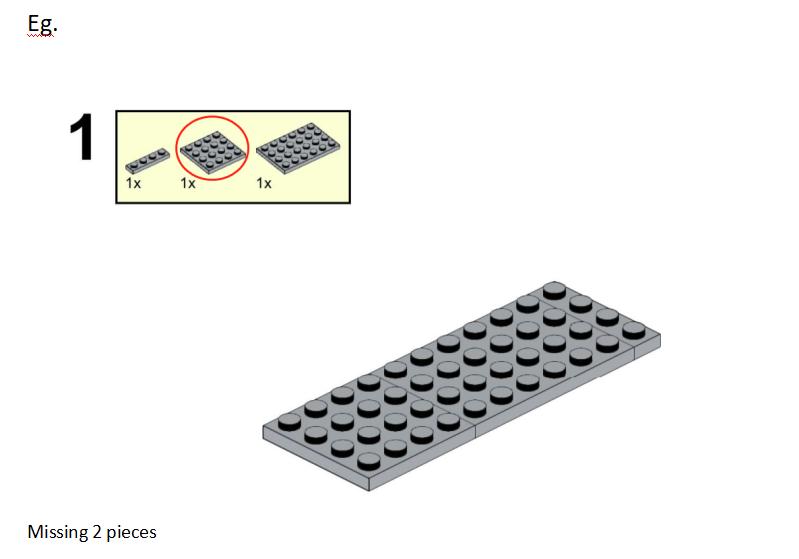 Finally, we all know that moc building is not a standard game, and some models even can only be completed by experienced builders. So what?
* MOC building is a nice path to serenity!
* MOC building helps to clear our minds in this bustling world!
If you need any building help or want to share your buildings with other MOC enthusiasts like you, join this group: www.facebook.com/groups/mocworld There are over 5400 members already in.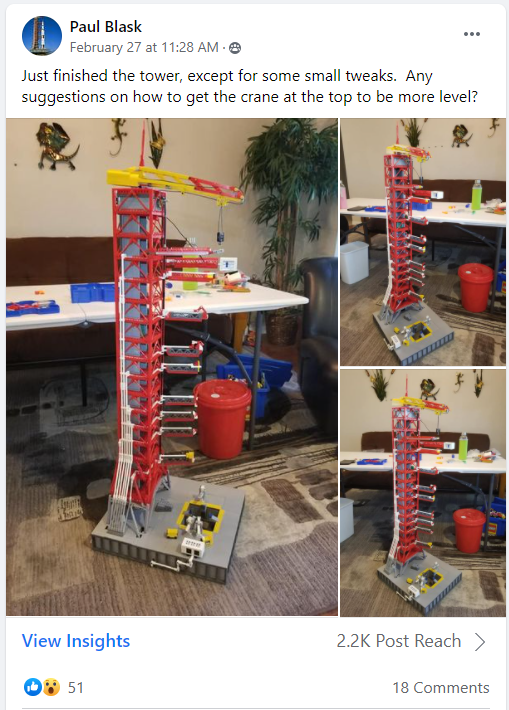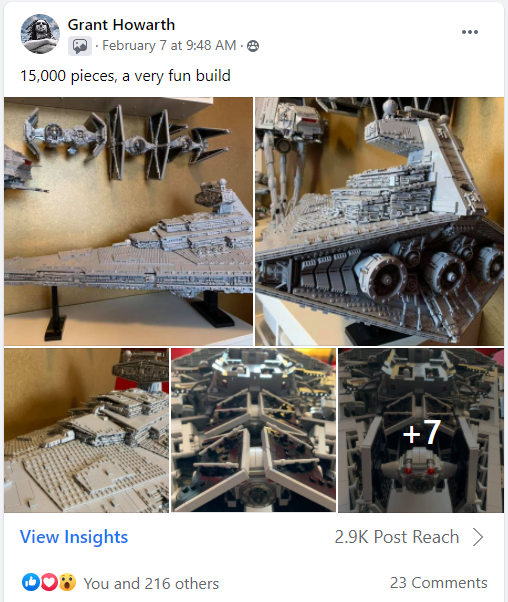 Enjoy the journey!!!
Vonado team
www.vonado.com