LEGO adult sets
When I first saw Stranger Things a few months back, I immediately fell in love with the upside-down building portrayed in the show. I just wanted to get myself an upside-down building of some kind that I could assemble or re-assemble on my own. However, I had no idea how to go around getting one. One day, I landed on this Brickstagram page – a fancy name for adult LEGO fans on Instagram. That was when I realized that LEGO bricks could be my way out of this misery!
Why choose LEGO models for adults?
The best part for me to be able to work with LEGO models for adults is the relaxation that I get by building various kinds of things with the help of adult LEGOS.
The act of creation is enough to give you some respite in these crazy times. In many ways, it is also important for adults to indulge in creativity as well, due to many responsibilities they have to bear and the tough schedules that don't let them breathe.
Building sets for adults are all the rage these days and for a good reason. The important fact is they let you explore your childhood once again by letting you slip back into it without a worry of being judged by those around you. With the vast plethora of LEGO bricks, it becomes possible for you to construct even your favourite childhood characters, that you perhaps couldn't back when you were a child.
What is the best LEGO set for adults?
The best LEGO set for you is invariably the one that satisfies whatever you are looking for in LEGO adult sets. There is no one answer to this question. When you go out looking for LEGO models for adults, you must look for something that would hold your attention for quite some time.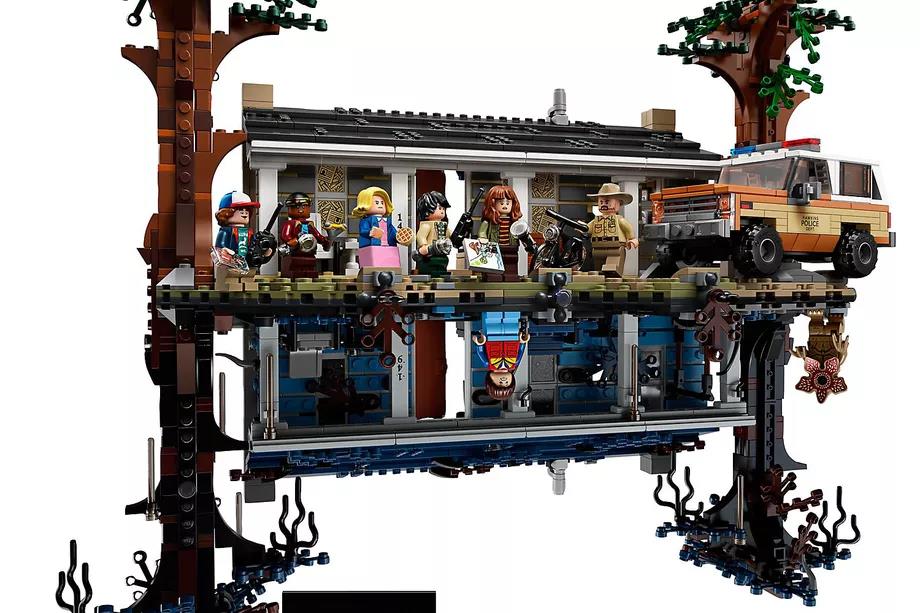 Source: https://www.theverge.com/2019/5/14/18623977/stranger-things-amazing-lego-set-takes-the-upside-down-literally
Also, you should always choose a set that you think, you will be able to handle especially if you are a beginner in the world of adult LEGO. I say this because LEGO projects for adults are technically more challenging than the children's range of their projects. Most of us think children's LEGOS whenever we think of LEGO bricks, but the truth is, LEGO models for adults are not what you might remember them to be. It doesn't matter what you'd want to own a garden set or LEGO Stranger Things The Upside Down building sets – as was in my case. You just need to see what will bring you everlasting joy.
Below, I have compiled a small list of the best LEGO sets for adults. Read on, and you will find out what some of my most favourite LEGO sets of all time are!
1.LEGO Taj Mahal building kit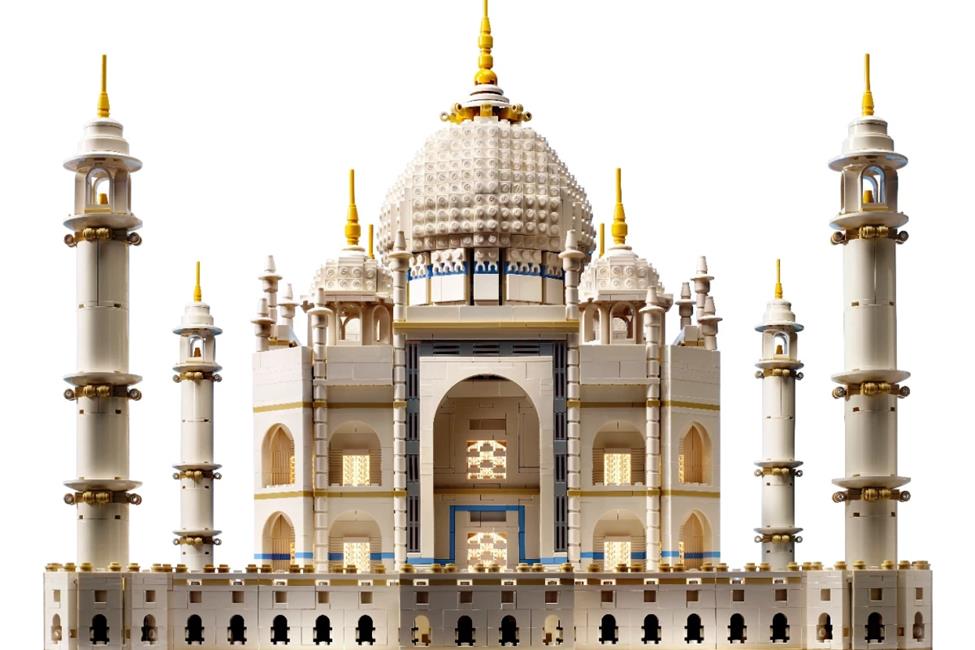 Source: https://newatlas.com/lego-taj-mahal-set/52011/
Quite possibly the most breathtaking LEGO models for adults in the market right now.
The actual Taj Mahal – one of the seven wonders of the world – was commissioned in 1631 by the Mughal Emperor Shah Jahan. Today it is considered to be one of the seven wonders of the world and a sight to behold anyone who looks at it. It is bound to capture anyone with its glory. These building sets come with seven modular sections and they are accompanied with a detailed manual about how they should be constructed or reconstructed.
These LEGO sets come with over 5,900 bricks (pieces), with dimensions of 16″ x 20″ x 20″ and weigh 3.52 ounces.
2.NASA Apollo Saturn V LEGO adult sets
Source: https://www.space.com/36649-lego-nasa-apollo-saturn-v-revealed.html
If you are into space and anything related to space, you might want to check out this set.
This is around a meter high and possibly one of the more in-demand LEGO models for adults these days. These building sets have been around for quite some time and for many adult fans of LEGO, are one of the pioneer LEGO projects for adults. These sets are not too challenging, especially for the LEGO creatives out there.
These LEGO sets come with three removable rocket stages, weigh 5.9 pounds and the dimensions are 14.9 x 18.9 x 4.4 inches.
3.LEGO Star Wars Death Star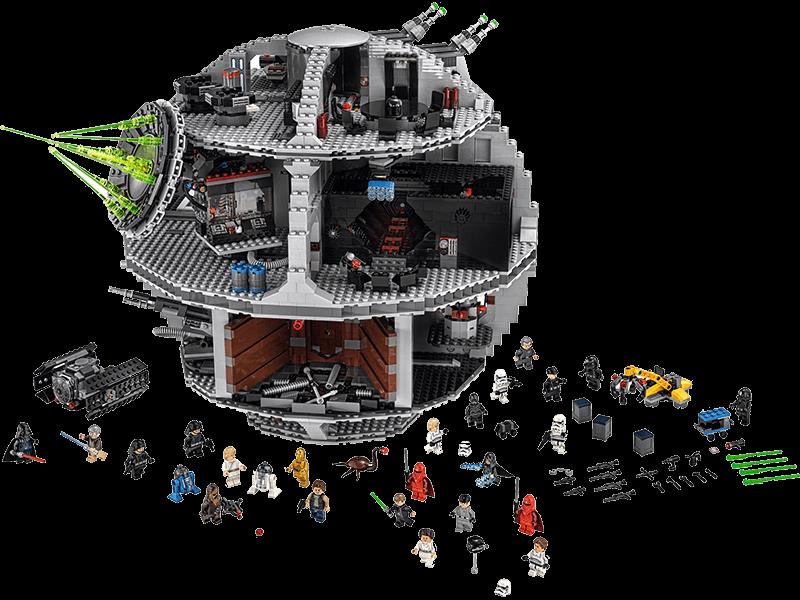 Source:https://www.electricbricks.com/lego-star-wars-death-star-p-82911.html?language=en&op=list
Okay, so all the Star Wars fans out there, you might want to check out this LEGO set for adults. It comes with all the popular Star Wars characters figurines like Princess Leia, Darth Vader along with mini figurines of other much loved Star Wars characters among other Death Star characteristics.
The LEGO set comes with around 4,016 pieces with dimensions of 16 x 16 inches.
4.New York City building sets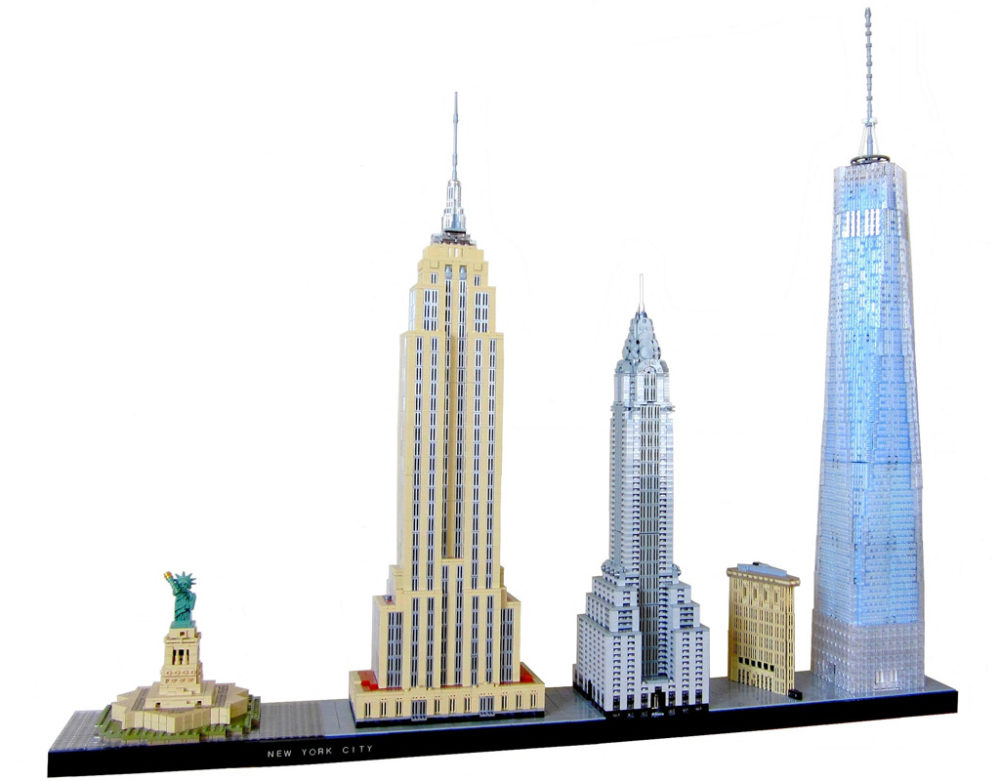 Source: https://zusammengebaut.com/lego-moc-new-york-city-skyline-in-xxl-12043/
I have always loved the high-rise buildings in New York City. As they say, once you've seen NYC, there is nothing else that can quite come close. So if you are like me, you might want to check out this NYC LEGO set. The set is not too challenging for beginners and comes with some of the most famous buildings in NYC including the Flatiron, the Empire State Building and, of course, the Statue of Liberty, as nothing NYC can ever be complete without it.
The NYC building sets come with around 598 pieces, with dimensions of 10 x 9 x 1 inch.
5.Pirates of Caribbean adult LEGOS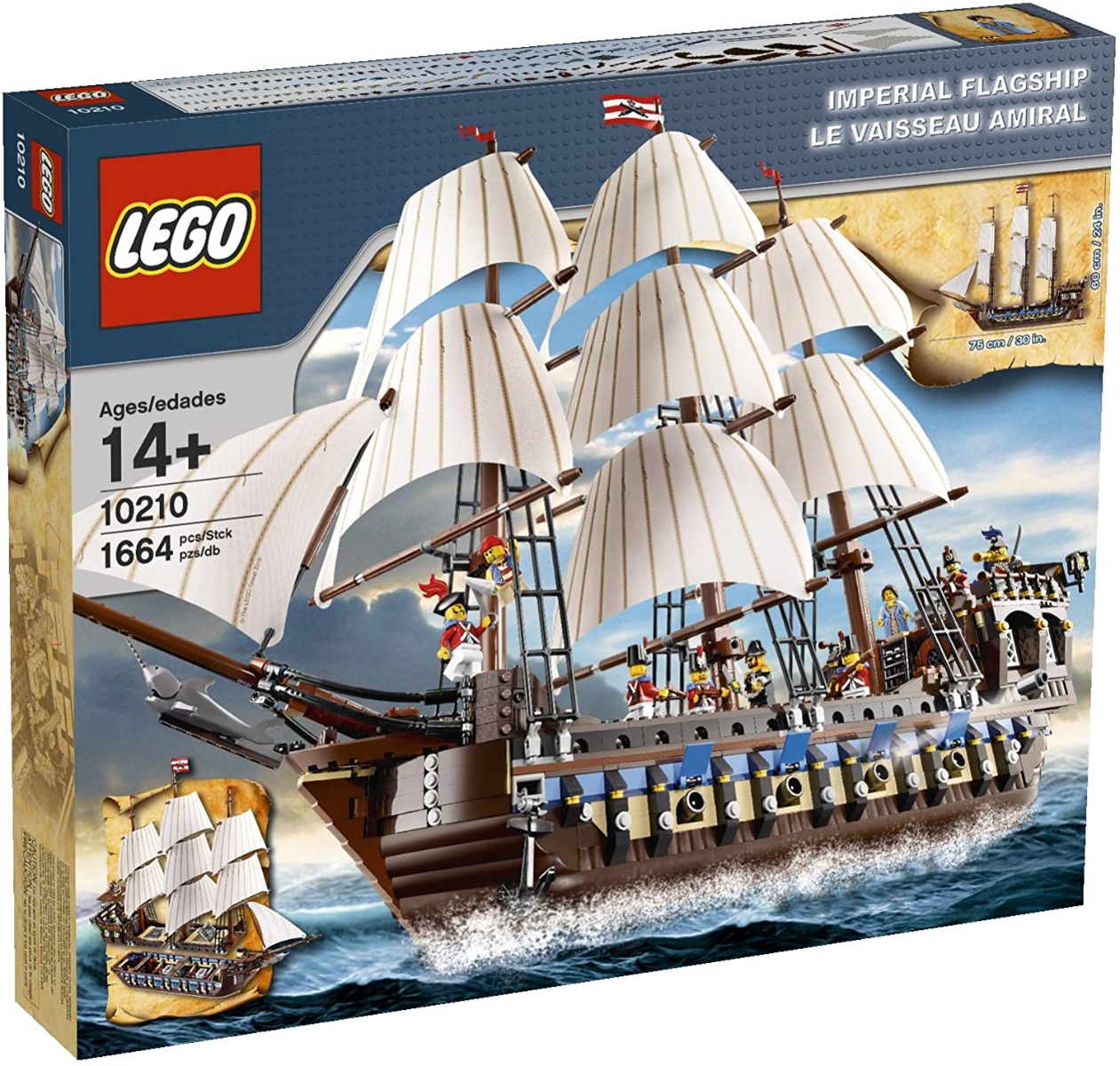 Source: https://www.amazon.com/LEGO-Imperial-Flagship-Discontinued-manufacturer/dp/B0032BC3TU
If you like the Pirates of Caribbean series then you could maybe try these adult LEGO sets. This set is huge and was selected as a Toy of the year finalist in 2018. The set has amazing details complete with the spooky ships and mini figurines of all of your favourite characters, and its price per brick is very reasonable hence it gives perfect value for money. The set is a little challenging so it might take some time for beginners to get used to it.
These LEGO sets for adults come with 2,294 pieces, hence it's hefty, with dimensions of 22.9 x 18.9 x 3.6 inches. It almost weighs 6.3 pounds.
Where can you get the best LEGO sets for adults?
All the sets that I have mentioned above are available on Amazon.
There are a number of other websites that are selling bricks – which don't necessarily have to be LEGO bricks – that you can use to construct your favourite things or buildings. It is advisable for people who have just been starting out, to begin with, the already constructed LEGO MOC sets instead of trying to build one on their own from scratch. You can also do that of course, but it is best left to the creatives.
What is the impact of LEGO sets for adults on your life?
It could be a lot, or it could be nothing – depends upon how you look at it. If you are a reasonable LEGO collector or have just started collecting your favourite LEGO building sets, I would say you might be able to live with it. But I have also seen people go completely crazy over these sets buying complete sets here and separate bricks there. It is a hobby but one that you should never let go overboard. If you can manage that, then let me tell you this: you're in for a ride!
Summary
LEGO has been an essential part of any one's childhood. LEGO sets for adults make sure that the experience continues way after childhood is over. If you allow yourself some indulgence, you can really go a long way with LEGO adult sets. Apart from the sets I have mentioned above, there are many other LEGO building sets that are in the market right now, for example, your favourite cars like Porsche, Ford Mustang Model Car Set, Volkswagen, etc. All of these are available on Amazon and many other websites all over the internet. You just need to choose one that suits your temperament.